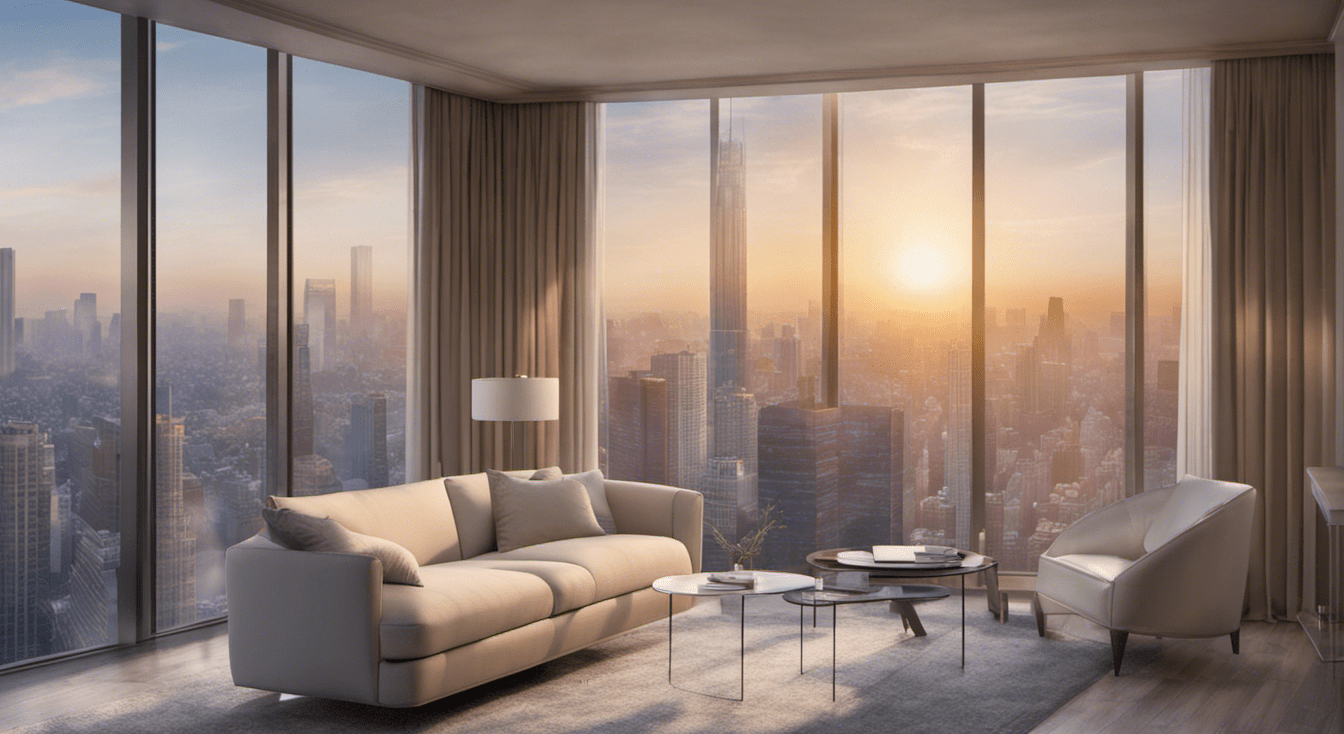 How Corporate Housing is Revolutionizing Business Travel
Corporate Housing Transforming the Landscape of Business Travel
Business travel has become a cornerstone of corporate life. Yet, the weariness of impersonal hotel rooms hardly contributes to one's efficiency or peace of mind. Enter the era of Corporate Housing — a concept that's redefining the norms of business travel. With the promise of home-like comfort, cost-efficiency, and conducive work environments, corporate housing is the unsung hero in the travel narratives of many professionals. But what makes it so special? Let's unravel the mystery.
Section
Key Points
Summary
What is Corporate Housing?
– Fully furnished, temporary residences
– Ideal for longer stays
Corporate housing offers a home-like experience with the luxury of hotels, ideal for business travelers needing extended stay accommodations.
Customized Comfort
– Homelike ambiance
– Personalized features
These accommodations provide personalized living spaces, complete with essential home features, promoting comfort and familiarity away from home.
Economic Sensibility
– Cost-effective for long stays
– More value for expenditure
Corporate housing presents a financially sensible option, providing more space, privacy, and comfort for less than traditional long-term hotel stays.
Strategic Location
– Proximity to business centers
– Balances work and leisure
Strategically positioned near business hubs, corporate housing reduces commute times and provides easy access to essential and recreational services.
Networking
– Professional community environment
– Opportunities for informal networking
Residing in a professional community, residents can engage in valuable networking outside formal work settings, fostering career growth.
Work-Life Balance
– Distinct work and living spaces
– Aids mental well-being
With separate areas for work and relaxation, corporate housing supports a healthy work-life balance, essential for mental health during business travels.
Future of Corporate Housing
– Technological and sustainable advancements
– Adaptation to remote work trends
The sector is evolving with smart home technologies, eco-friendly practices, and advanced coworking spaces, keeping pace with changing work patterns.
In Closing:
Corporate housing is no longer just an alternative to hotels; it's a lifestyle choice for modern professionals. By offering more than just a place to stay, it caters to the holistic needs of business travelers, from comfort and convenience to professional growth and mental well-being. As the corporate world continues to evolve, one thing is clear: corporate housing is here to stay, not just as a trend, but as a sensible, practical, and enriching way of life for the modern corporate traveler.
Interested in exploring more about how corporate housing can enhance your business travel experience? Dive into our array of offerings tailored for the contemporary professional. Click here to learn more about our world-class accommodations and services.
FAQs about Corporate Housing
Q1: Who typically uses corporate housing? A: Corporate housing is primarily used by business travelers who need comfortable accommodations for extended stays, usually a month or longer. However, it's also suitable for individuals relocating for work, families in transition, and anyone in need of temporary housing that feels like home.
Q2: How does corporate housing differ from traditional hotels or Airbnb? A: Unlike hotels, corporate housing offers a homelike environment with separate living, dining, and sleeping areas. They come fully furnished with a fully equipped kitchen, offering a more comfortable stay for longer periods. While Airbnb properties may offer a similar living situation, corporate housing provides consistent quality and standardized amenities tailored to professionals.
Q3: Are pets allowed in corporate housing? A: Policies on pets vary by provider. Many corporate housing facilities do accommodate pets, recognizing that many travelers consider pets as part of the family. However, there may be additional fees or deposits required.
Q4: Are there lease agreements involved in corporate housing? A: Yes, unlike a hotel, corporate housing typically requires a lease agreement, though the terms are often more flexible than traditional rentals. The lease length can range from a month to a year or more, depending on the client's needs.
Q5: Can I choose the location of my corporate housing? A: Absolutely! One of the advantages of corporate housing is the variety of locations available. Whether you prefer to be close to your workplace, downtown, or in a more residential area, corporate housing companies often have several properties to choose from.
Q6: Are housekeeping services available? A: Most corporate housing options come with housekeeping services, though the frequency and extent of these services can vary. Some may offer daily tidying, while others might provide more thorough cleaning on a weekly basis.
Q7: Do corporate housing options offer facilities like gyms or business centers? A: Yes, many corporate housing facilities provide amenities similar to what you'd find in a luxury hotel, including fitness centers, business centers, swimming pools, and more. These amenities are especially beneficial for long-term stays, ensuring comfort, convenience, and productivity.
Q8: Is corporate housing a viable option for families? A: Definitely! With more space, separate living areas, and the ability to cook home-like meals, corporate housing is often more comfortable for families than a traditional hotel room. Plus, the feeling of being in a home rather than a single room can significantly ease the stress of relocation or travel for every family member.